Bed. Steel feet and shelf covered with cowhide pigmentato 90 in the same colour. Steel frame with suspension on natural bent beech strips. Base and headboard upholstered in polyurethane/heat-bound polyester fibre. Removable fabric or leather cover. Upon request the models with separate springing and the bed sizes for 210 cm. and 220 cm. long mattresses are available.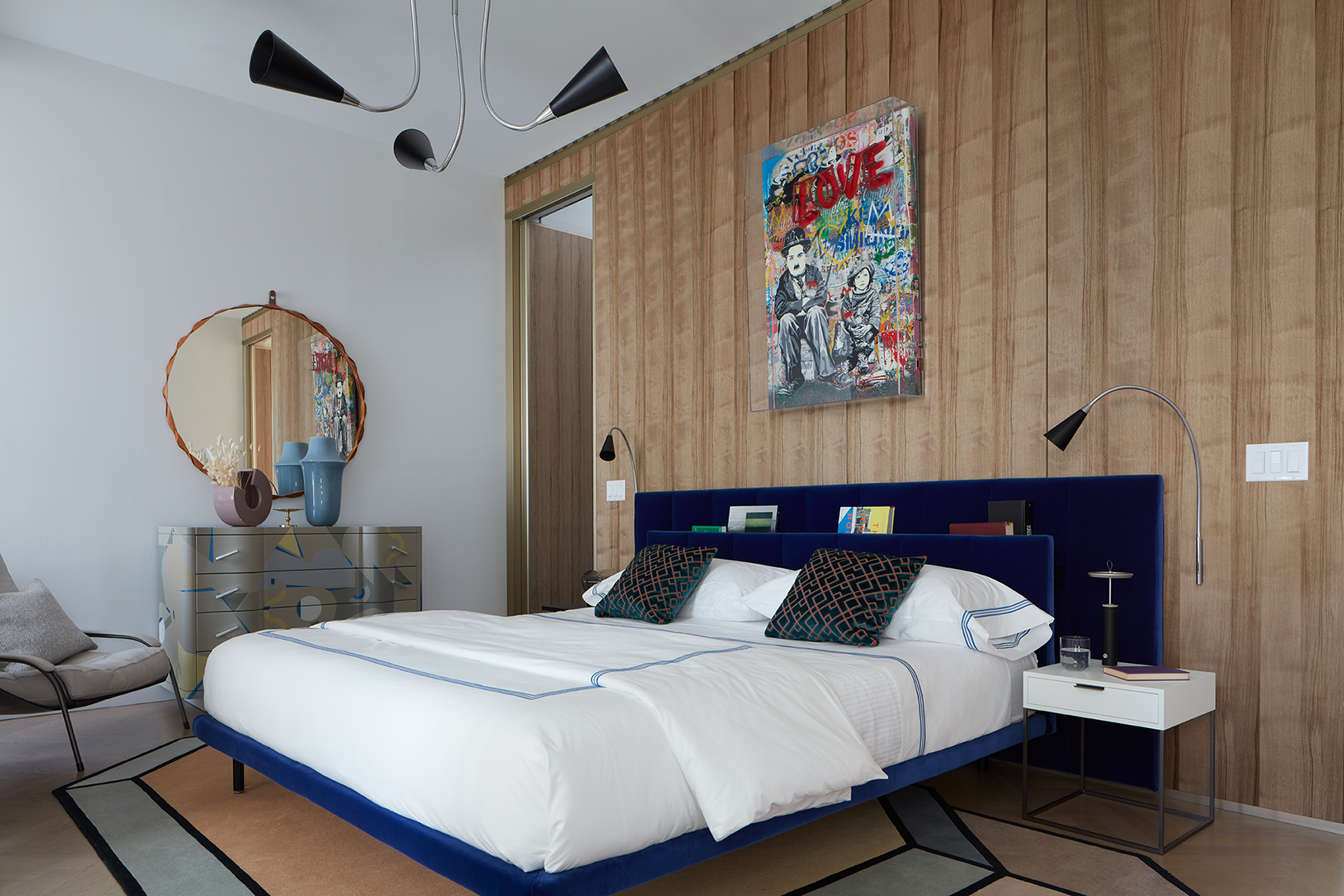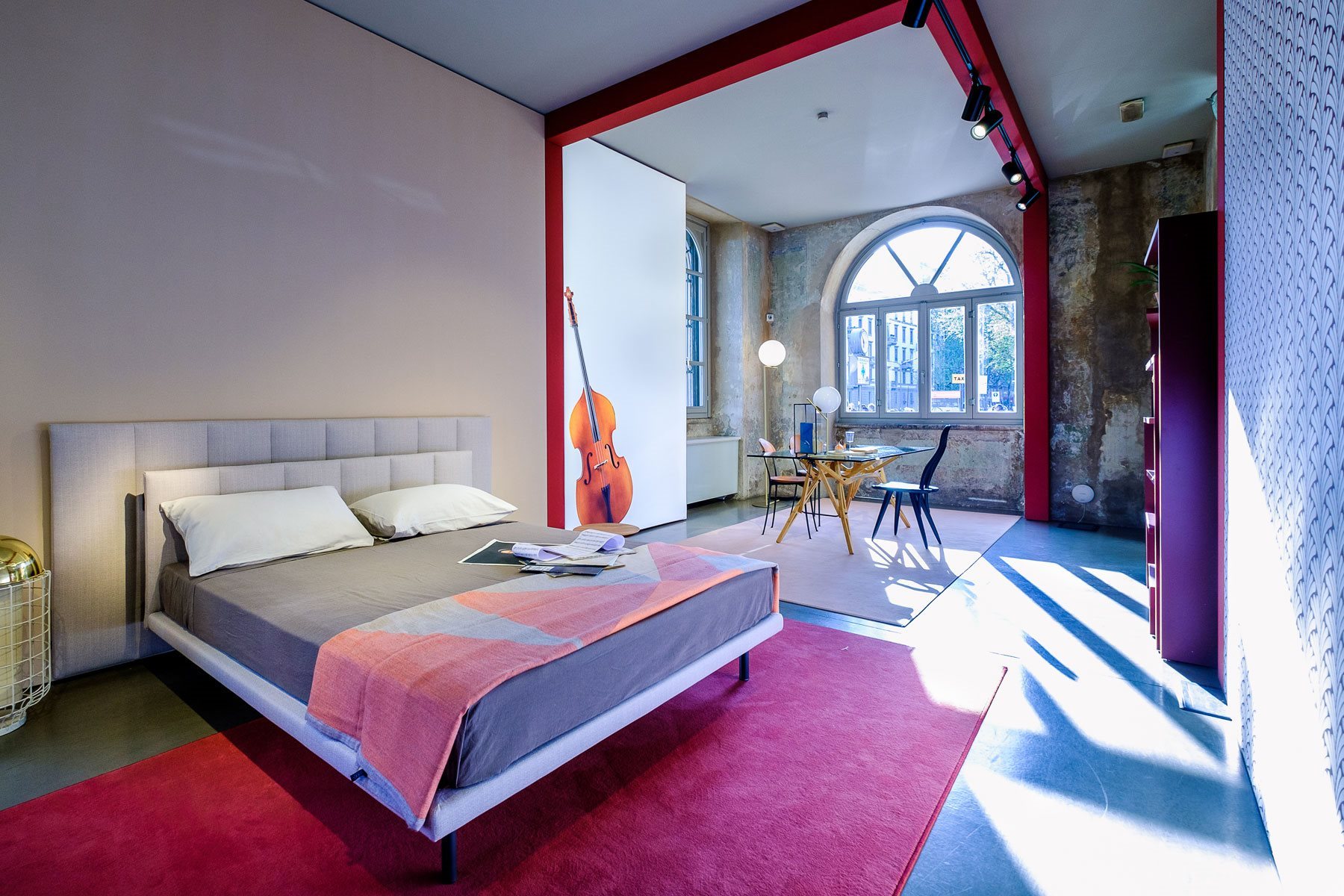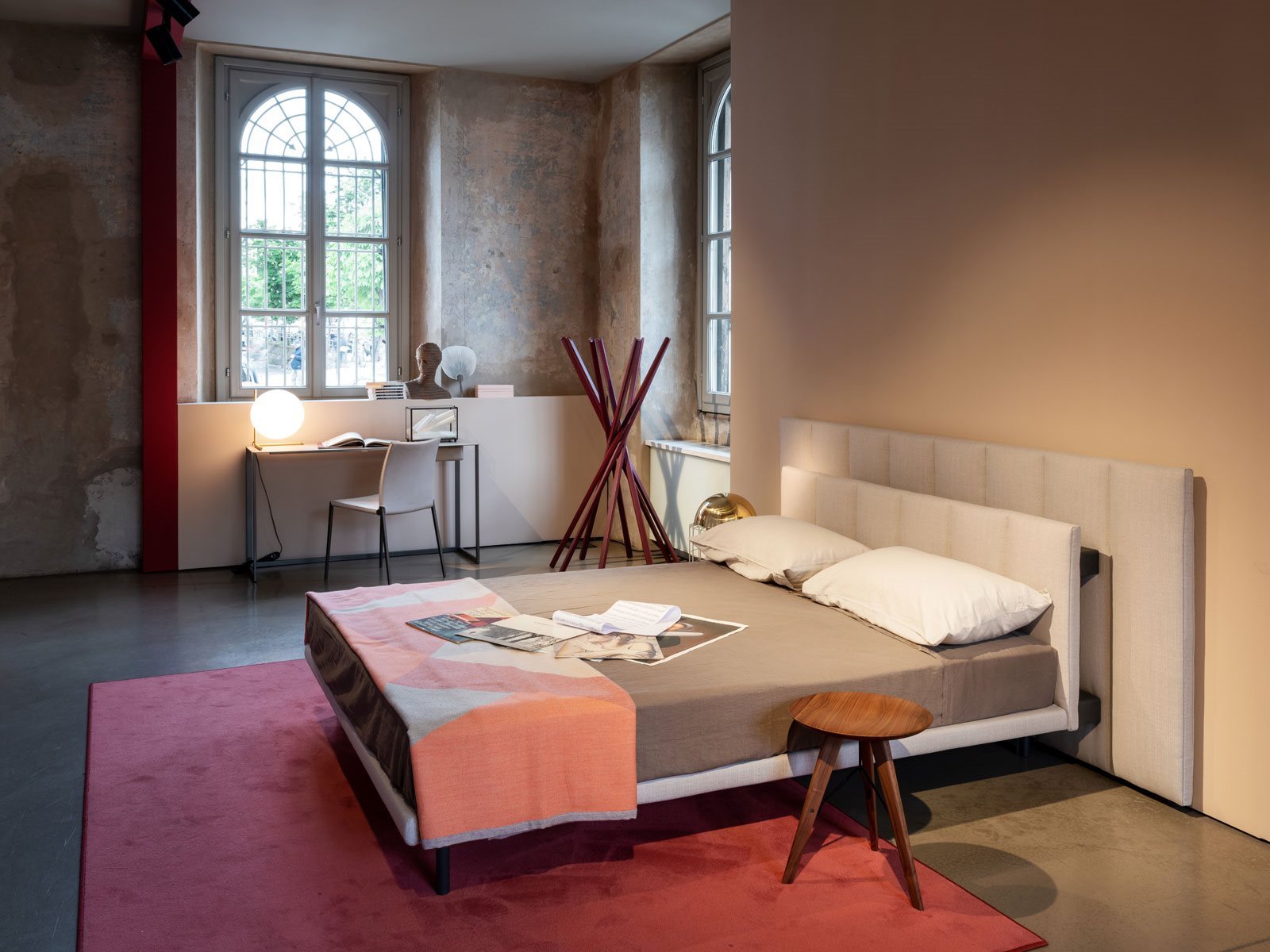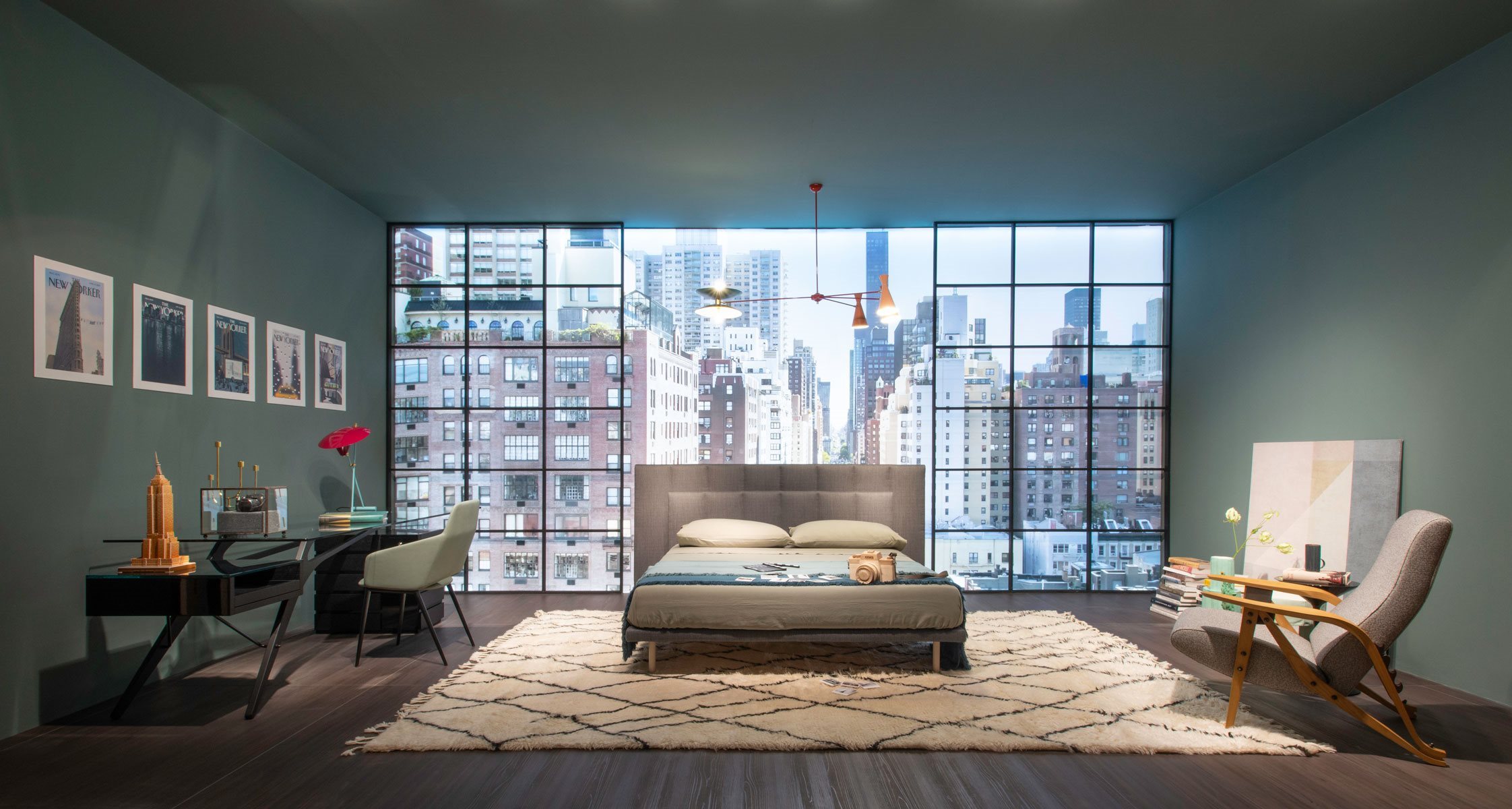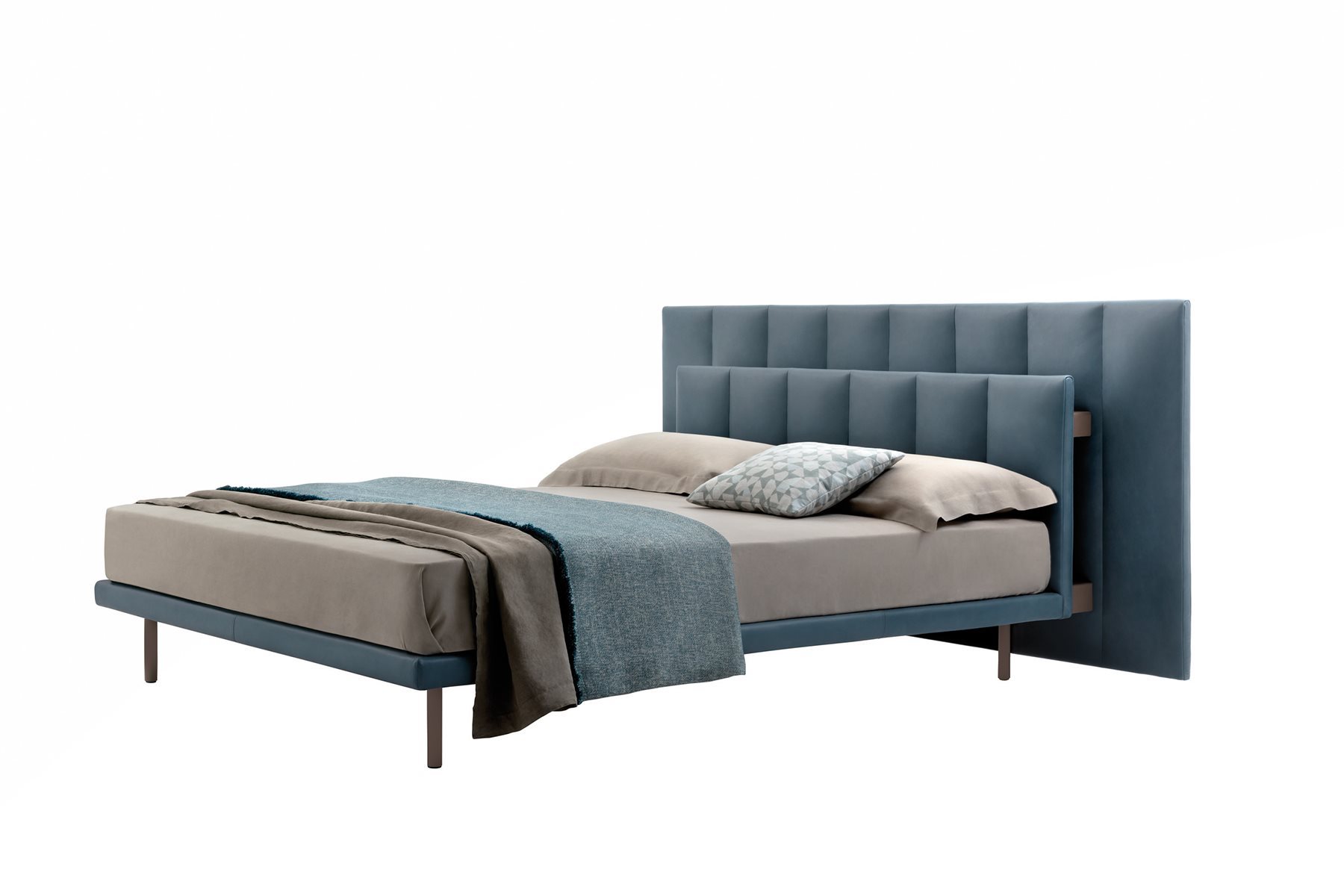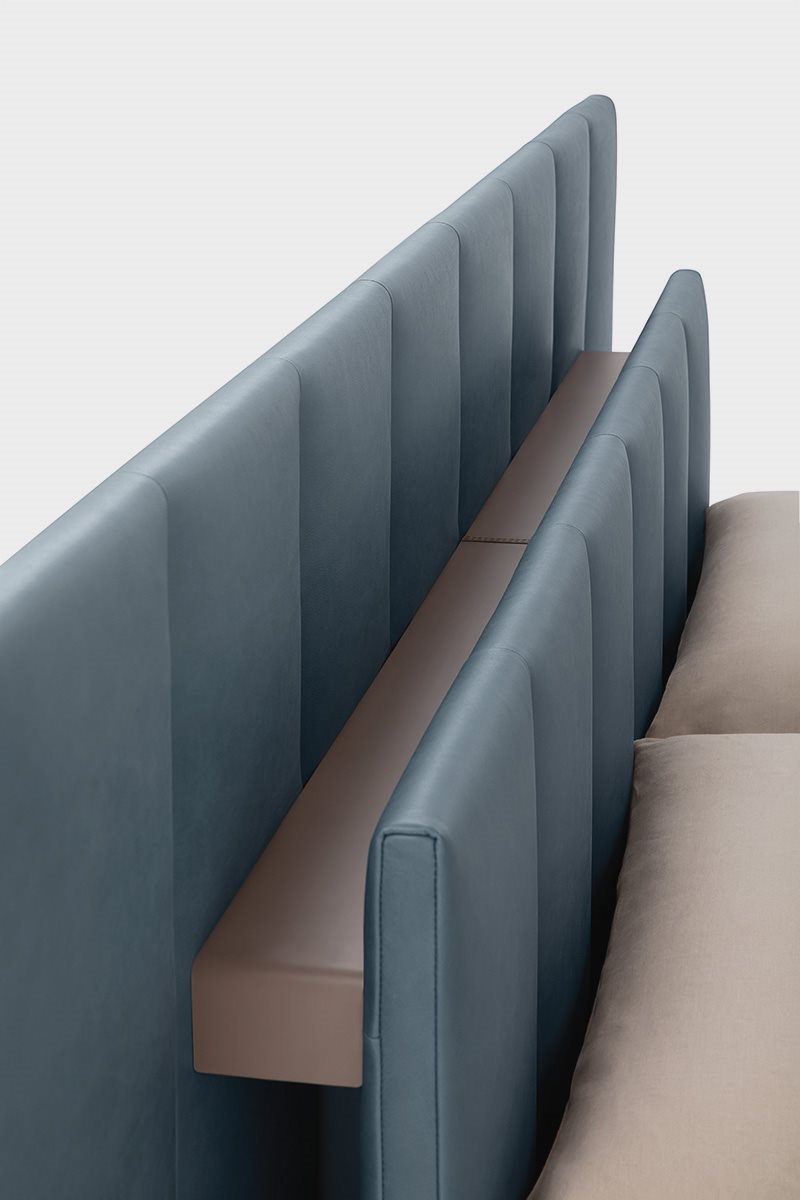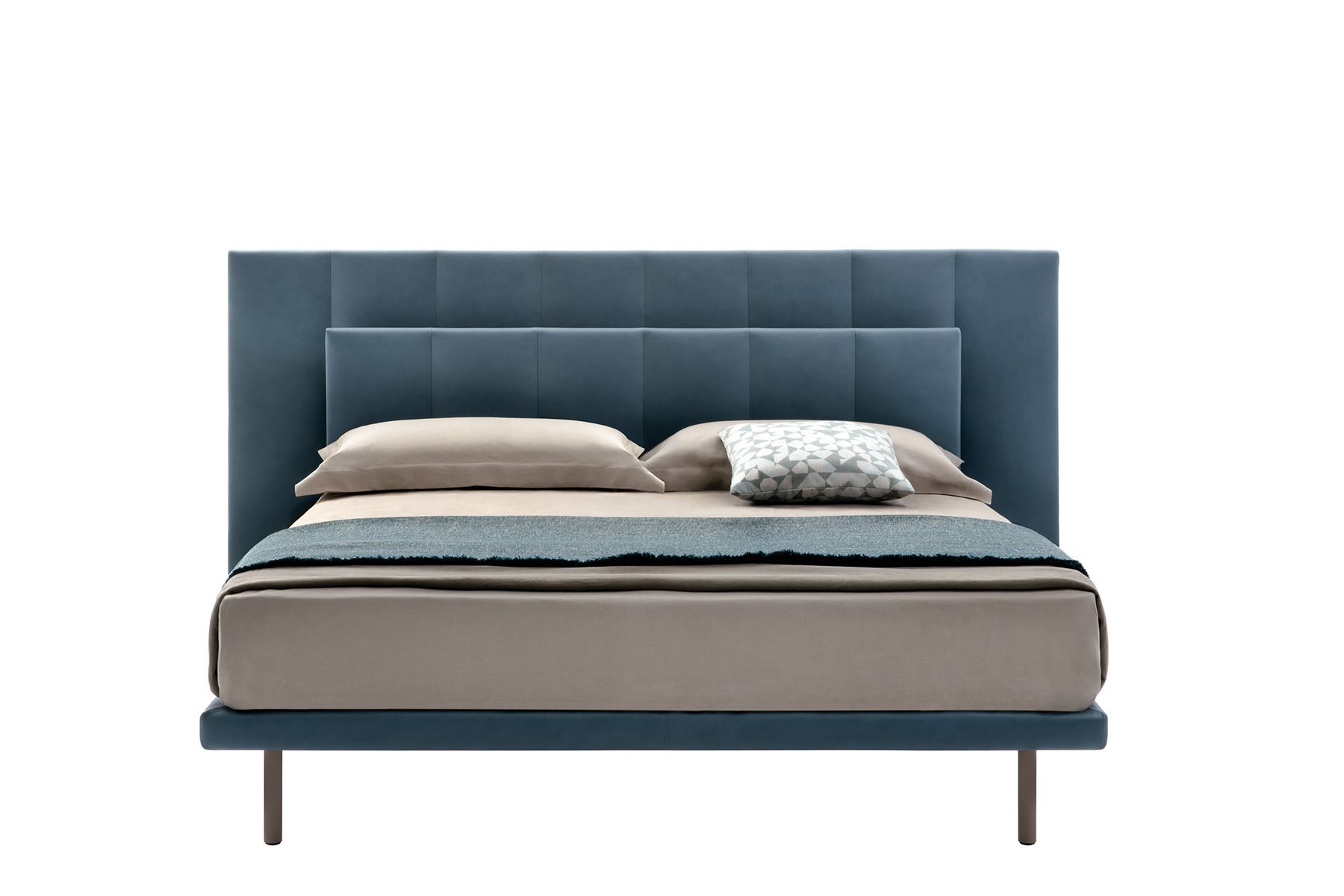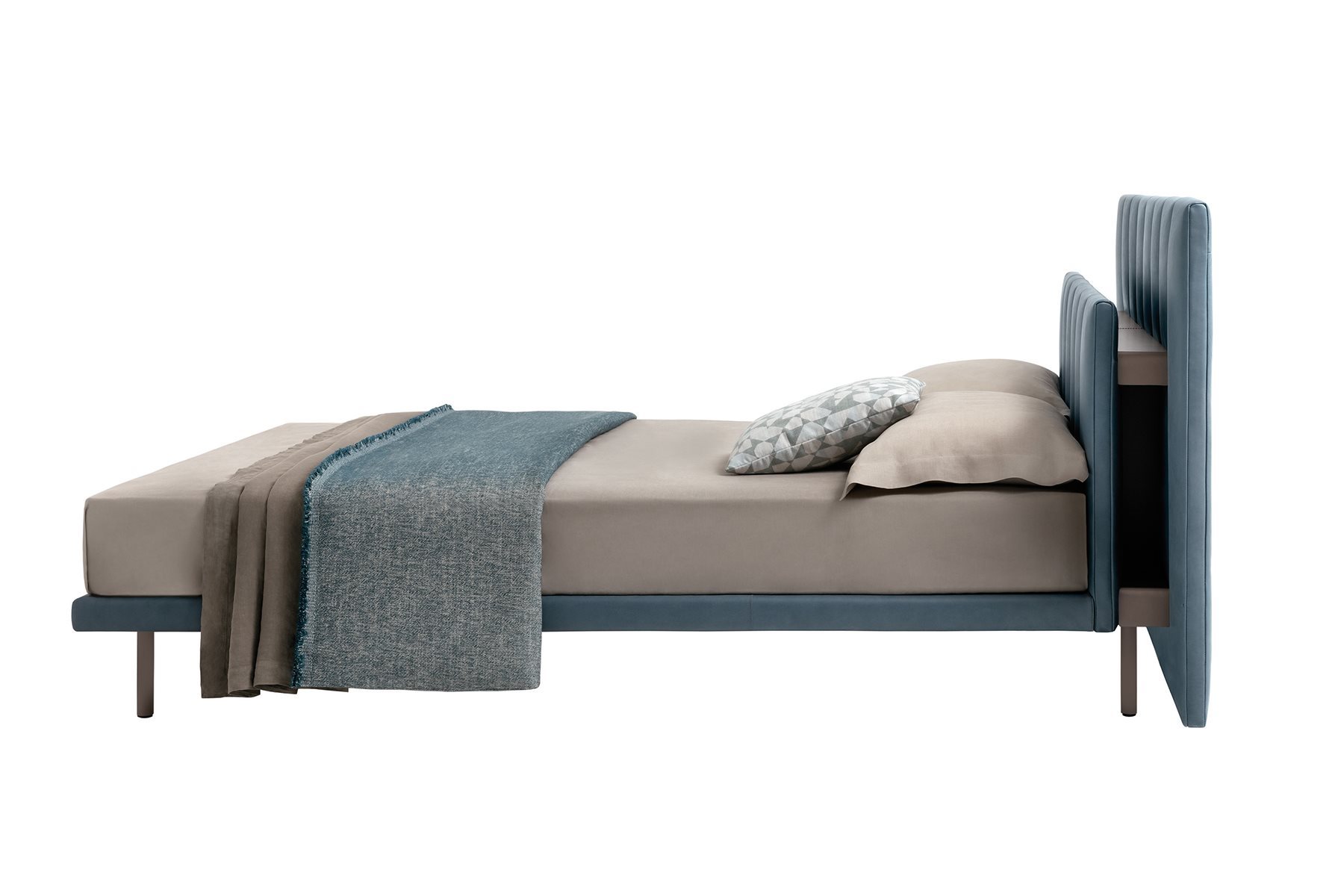 From design to product
The Grangala offers the most substantial option, with its two separate headboards of differing size creating a dramatic play on scale and dimension. But the magic of this separation lies beyond purely aesthetic, as the void between the two upholstered and stitched panels has been filled with cowhide-covered storage. By allowing the visual lines to remain uncluttered, this much needed shelving element yields a solution as elegant as it is serene.