Zanotta,
from A to Z.
Established in 1954, Zanotta is one of the recognized leaders in Italian industrial design since ever. Guided by the insight and wonderful entrepreneurship abilities of the founder, Aurelio Zanotta, starting from the 1960s it won and has held the international spotlight, thanks to its products: these are emblematic from the viewpoint of formal innovation as well as of technological research, aiming at a continuous evolution in the materials quality and in the production processes.
In April 2023 Zanotta was acquired by Cassina and became part of the Haworth Lifestyle Design group along with other prestigious brands Cappellini, Ceccotti, Karakter, Poltrona Frau, Luxury Living, JANUS Et Cie, Luminaire and Interni.
Philosophy
The story of Zanotta is of one intuition —of risk taking, curiosity, reward and, above all, accomplishment— written over six fruitful decades. In that span, the brand has churned out a staggering total of 550 designs, with almost a fifth residing in permanent collections at the most prestigious museums and institutions around the world, represented by 330 individual pieces.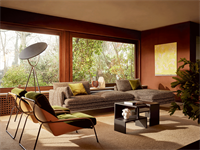 Quality
Quality of materials, always premium; of production technologies, invariably cutting edge. Then there's quality of performance, encompassing a product's safety and durability over time—which Zanotta evaluates via thorough endurance tests, assessing compliance with the strictest industry regulations as well as the brand's own high standards.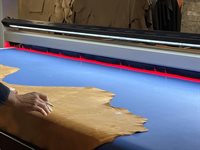 Headquarter
Production takes place mainly within Zanotta's Nova Milanese factory, encompassing 16,000 square metres and 90 employees, half of whom are skilled artisans engaged directly in manufacturing—and particularly in the processing of leather and fabrics for upholstered items.