Writing desk. Legs in solid natural or black varnished oak, or in solid Canaletto walnut; wax-finished varnish. Extractable open tray and drawer element veneered innatural or black varnished oak, or in Canaletto walnut, wax-finished varnish, both covered with extra-clear tempered plate glass, back-painted in black. Clear or extra clear plate glass top, or smoky grey plate glass top, matching the black oak frame. Upon request an Executive kit is available,including the bottom of the extractable open tray and the first drawer covered with black cowhide 95, one desk pad in black cowhide 95, size cm. 80x50 and one penholder in solid wood, made in the same finishes as the writing desk.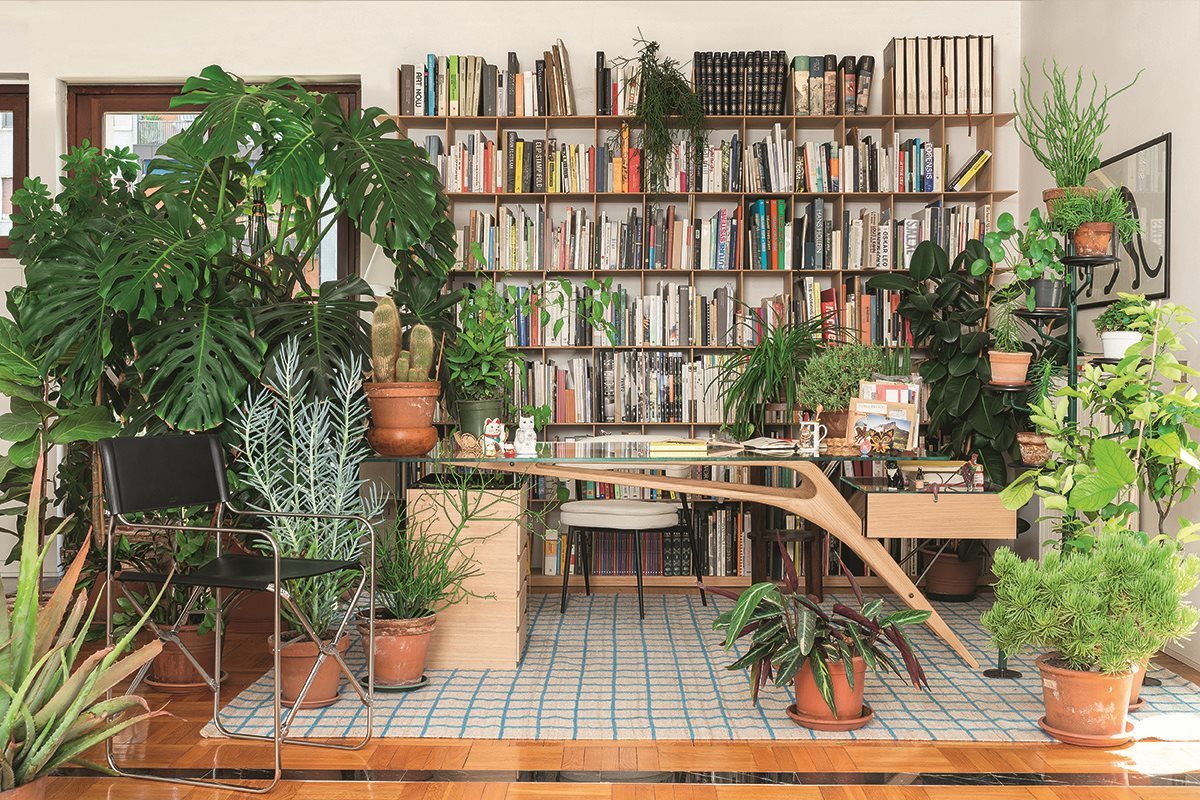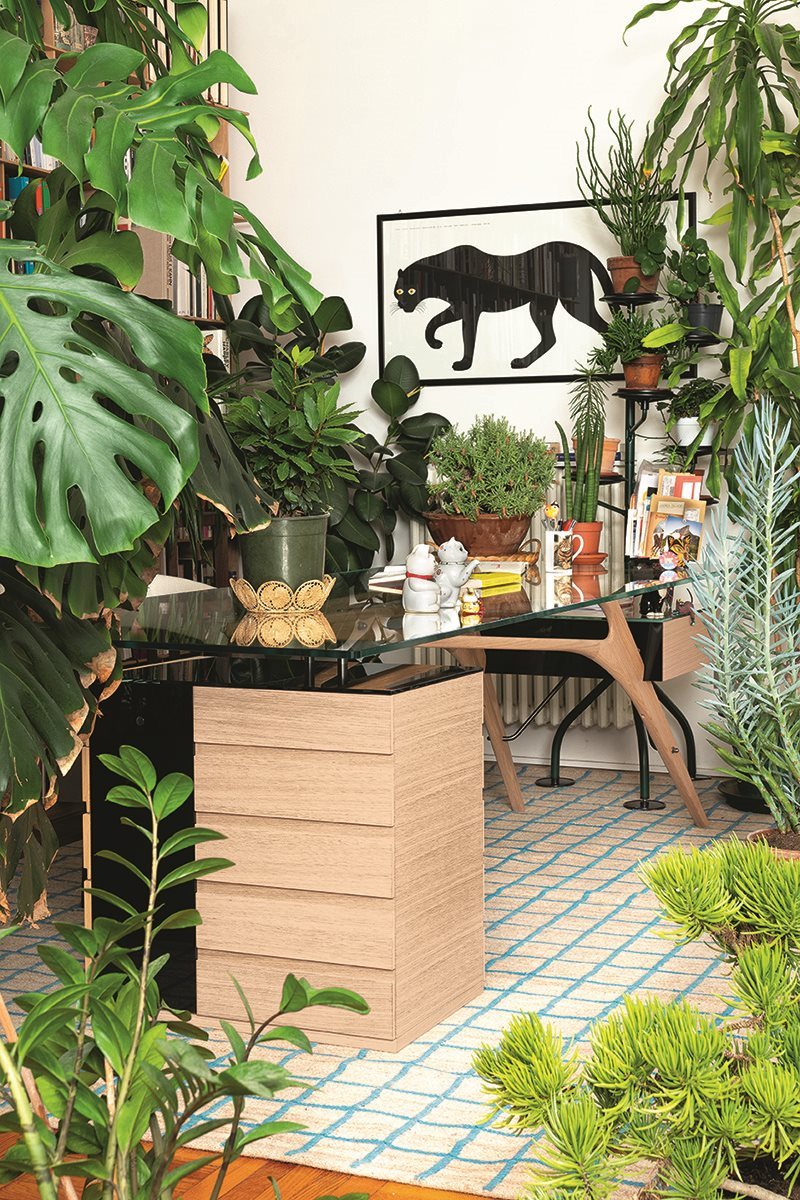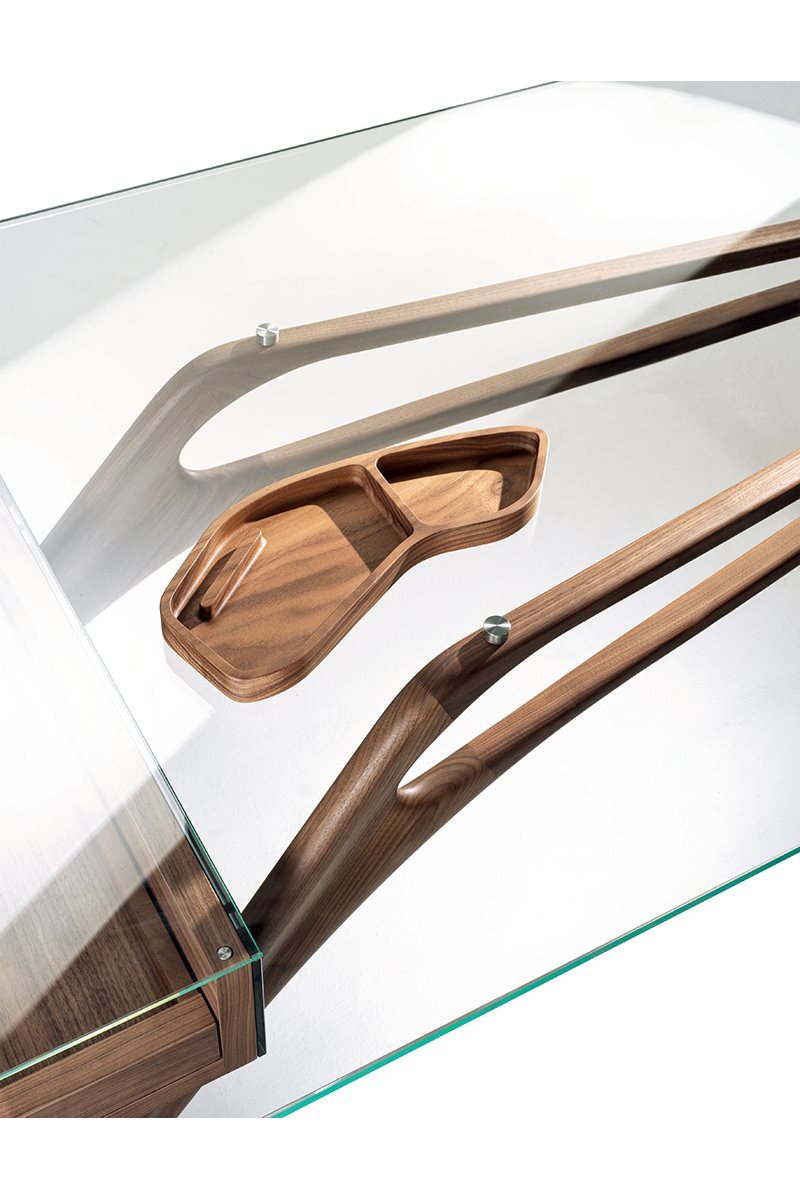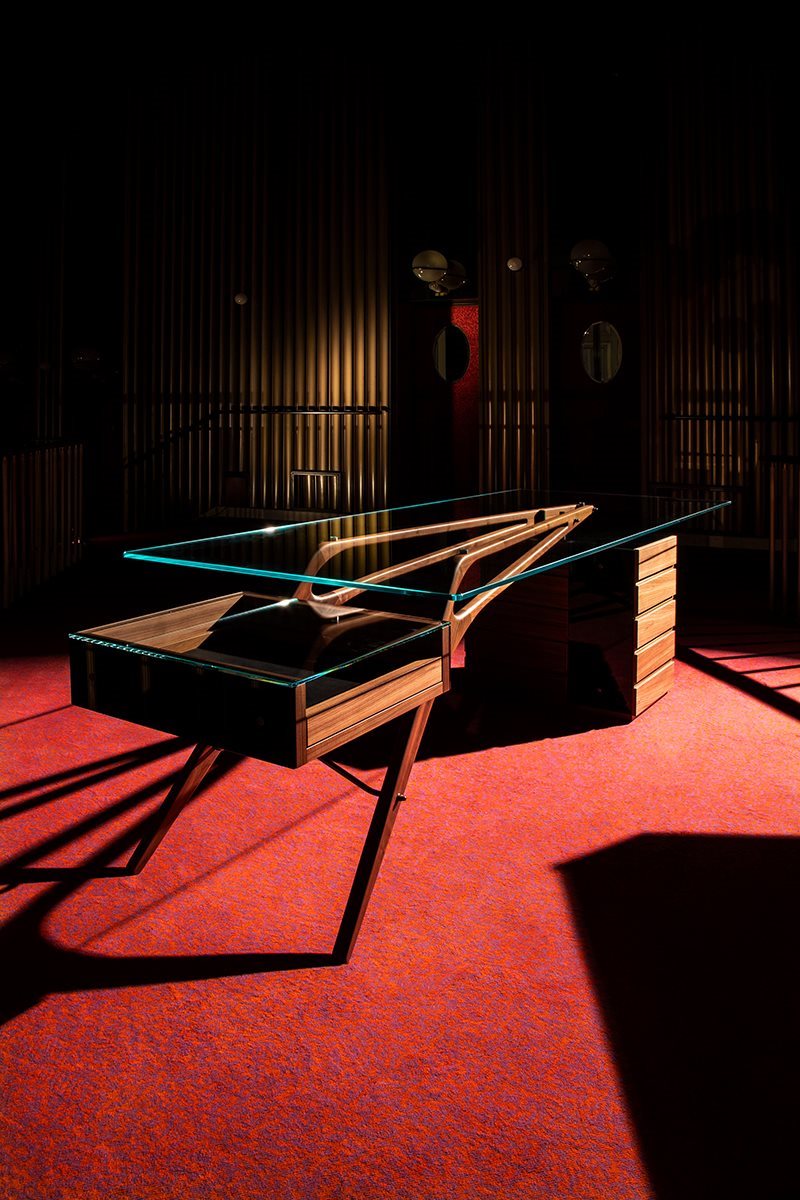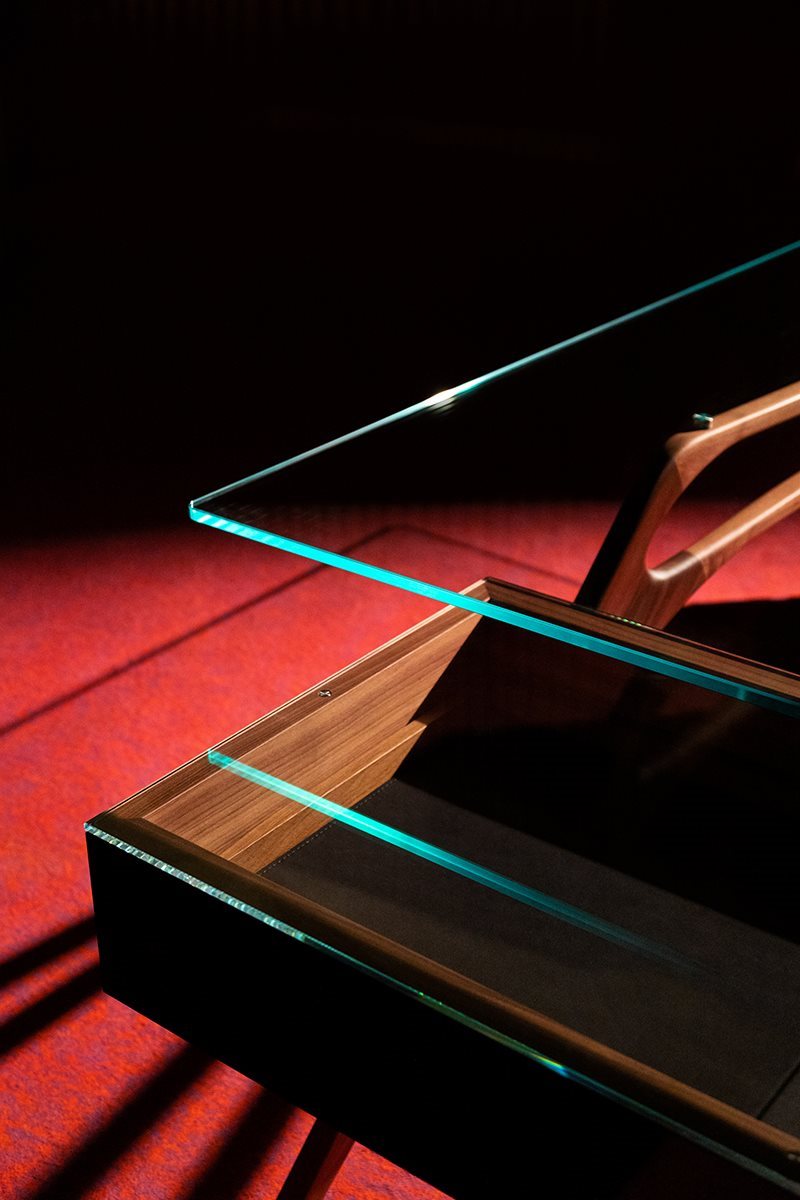 Maximum force and minimum weight: elegance
Cavour is an home-office desk, resulted from an excercice on the research on the perfect structural shape, which Carlo Mollino has studied in his projects for the ski station.
The dialectic of opposites finds expression in the balanced contrast between the organic and dynamic lines of the structure and the geometry of the clean and static volumes of the storage compartment and of the chest of drawers.