Service storage unit. Frame and drawer in painted wood, in the shades black and white. Plate glass top in the same colours. It must be fastened to wall.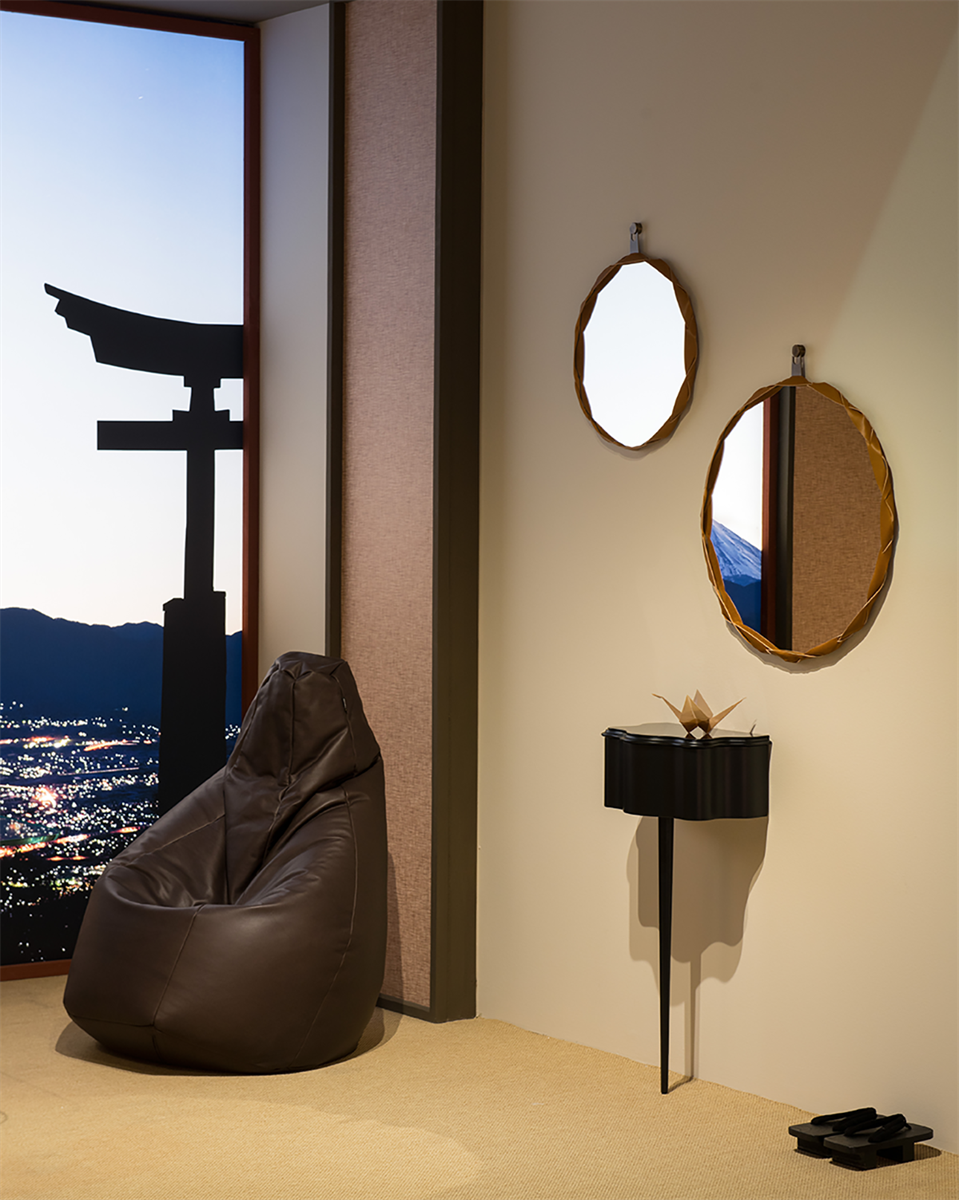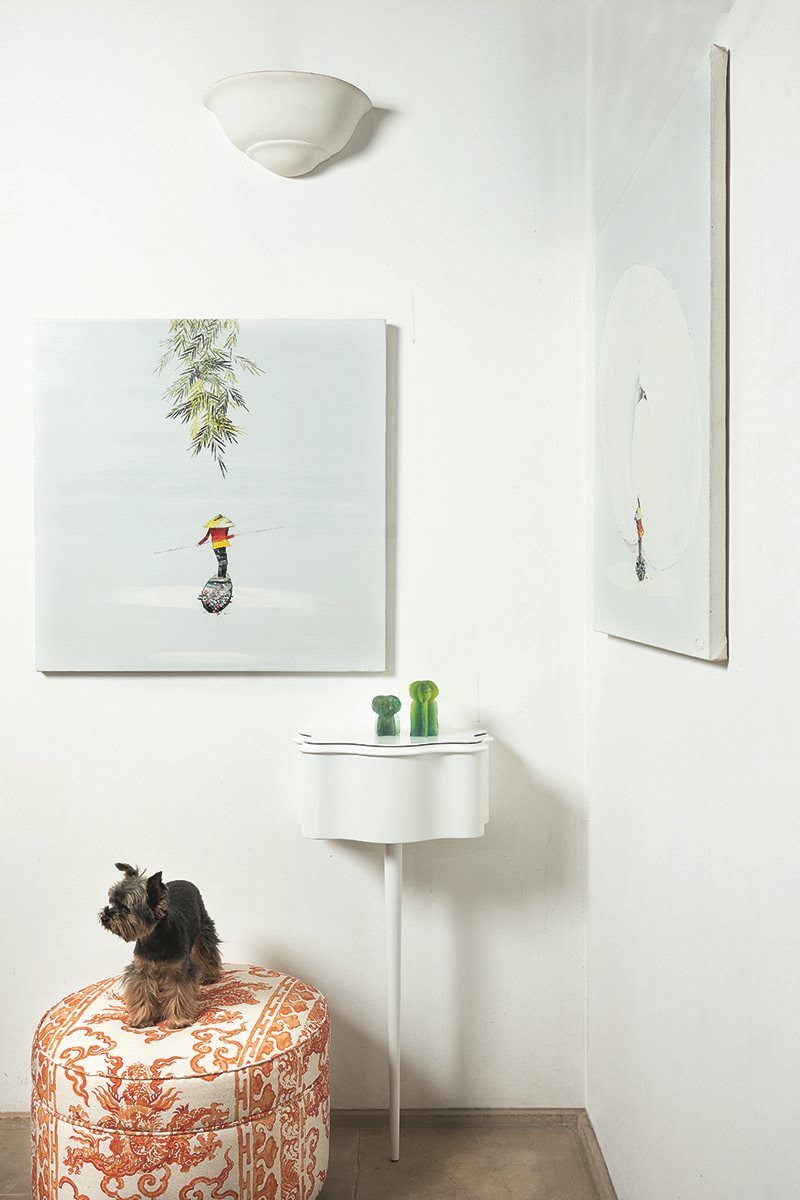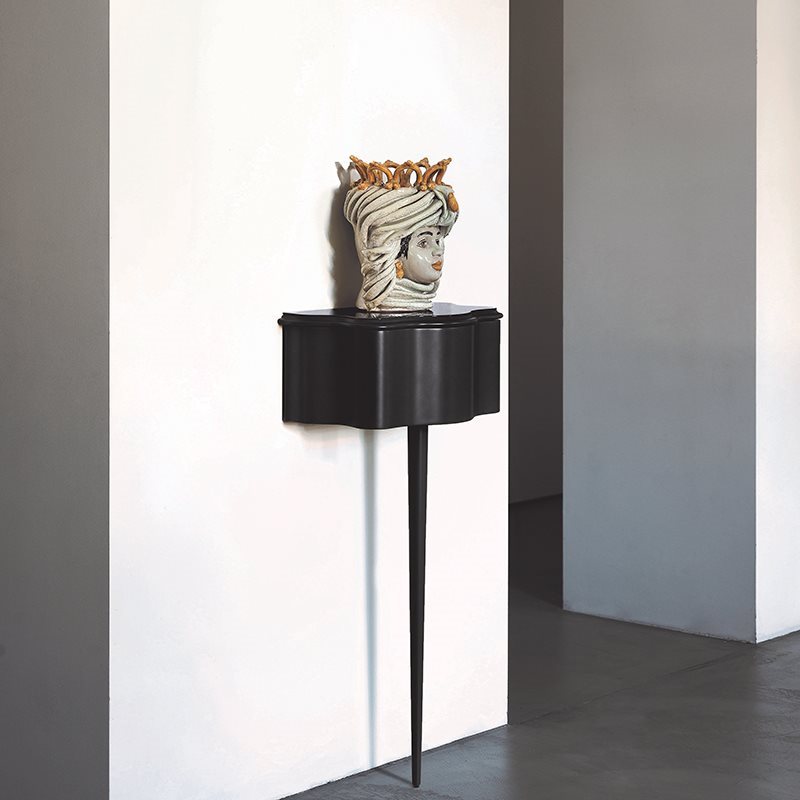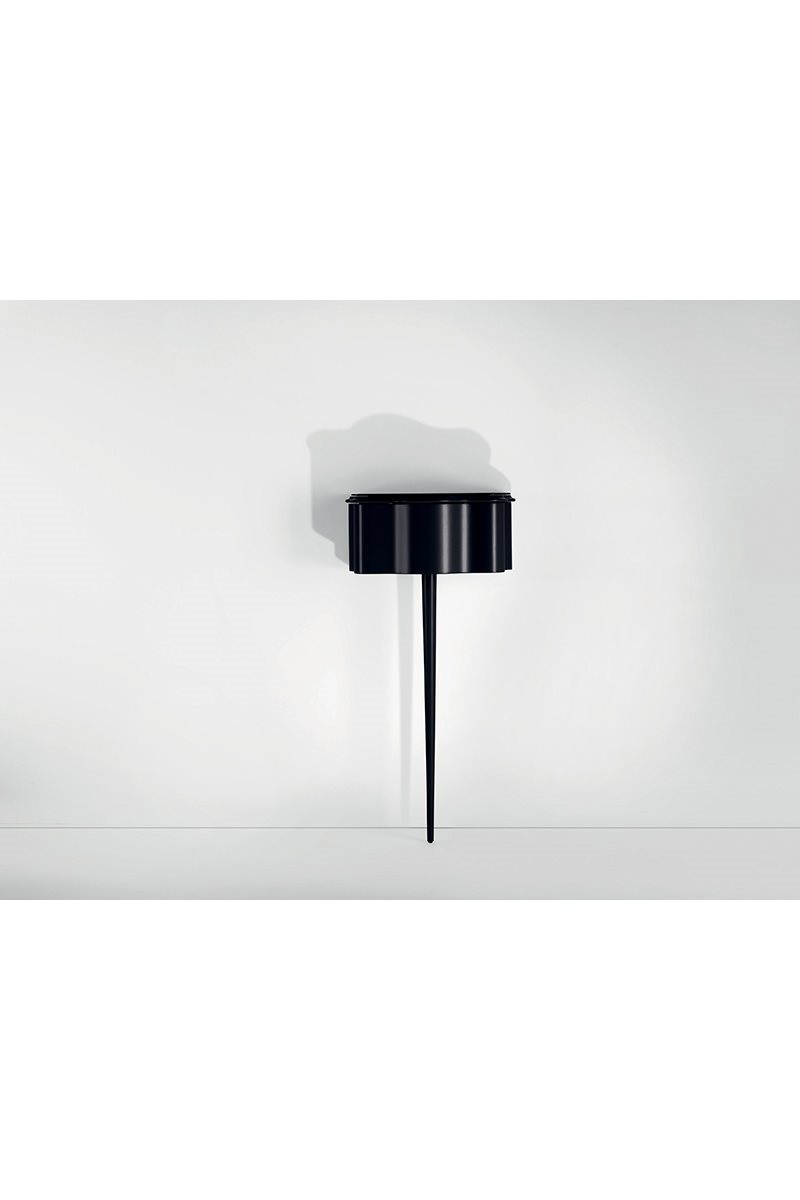 The home is a shell
Milo CM and Carlino CM, both designed for the Miller House, represent the expression of Mollino's concept of beauty, in the sweetness of their elegant and sinuous lines.
They are two furnishings that go beyond the boundary of design, and that become fantastic intersections: "bizarre, nervous, intelligent and maniacal beings" (Gio Ponti, Domus n. 238).
The Carlino CM bedside table is made of black or white lacquered solid wood and is supported by a single pointed leg. The drawer slides internally on a wooden guide and is refined with a leather pad that covers the bottom; the top is in black or white back painted glass.