Table. Plate glass top. Frame in natural oak with brushed and nickel plated steel tie-rods, or in black varnished oak, with black nickel satin finished steel tie-rods.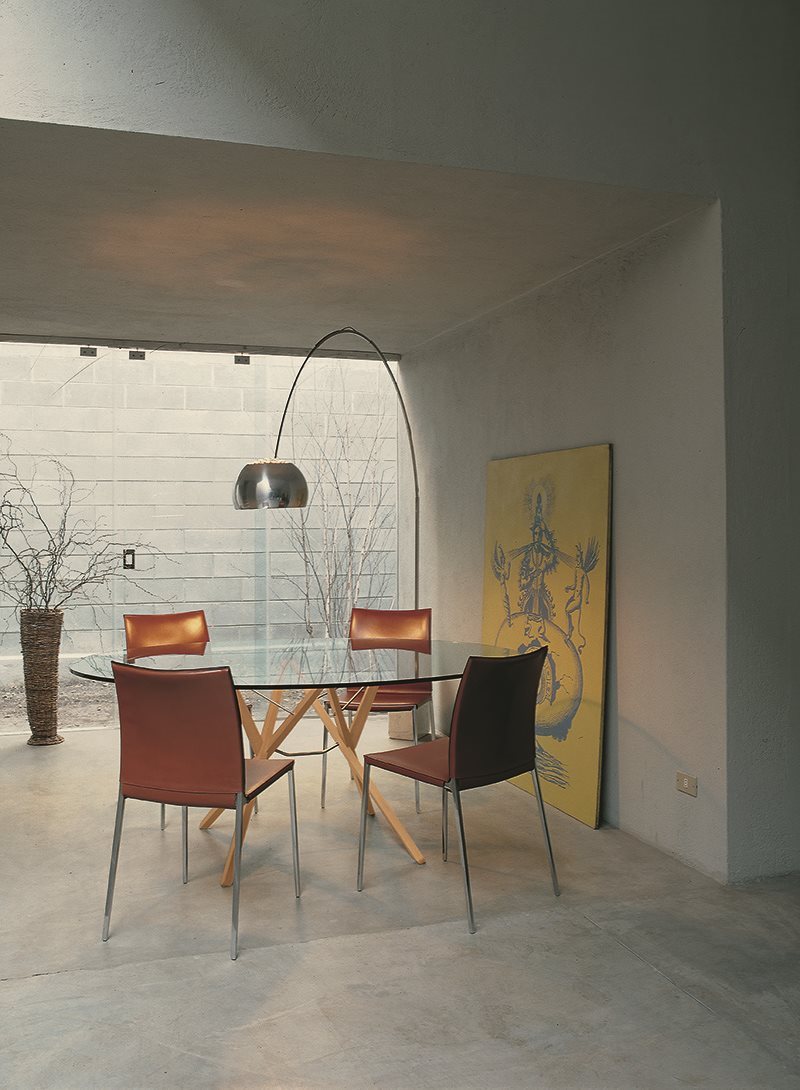 From design to product
Roberto Barbieri has been the spokesman of Zanotta for many important publications. He has close ties to the company, and has designed for it with almost exclusive dedication. Brought into the company by Daniele Greppi, long-time technical manager of Product Development (and already aware of his ability to design pieces with great balance and measure), Barbieri presented his first works as far back as the middle of the 1990s, and almost immediately reached the heights of the sculptural beauty of Orione, a table (with wooden structure, steel tie rods and crystal top) that gave the appearance of a cross of subtle signs slotting together, something that constructively seems to unite the courageous wisdom of Carlo Mollino and the equally innovative challenge (hidden behind an appearance of normality) shown by Angelo Mangiarotti, in the middle of the 1980s, in the experiment of a table marked by an interlacing of sticks running along in a play of infinite ricocheting, as if in a broken line.